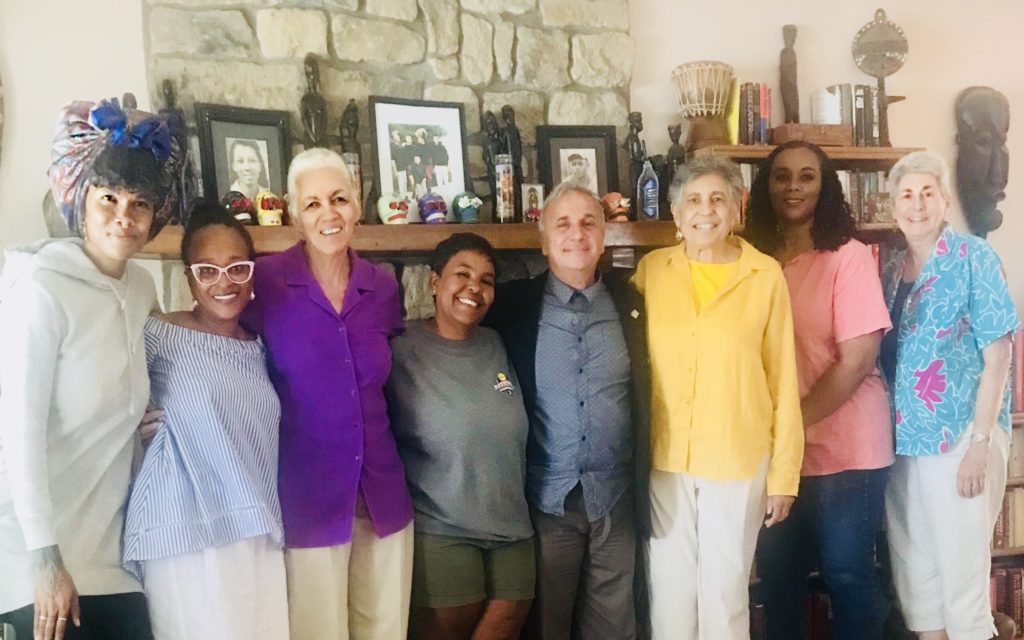 Left to right:  
Dominique Christina Johnson, Dr. Rachel Harding, Jacquelyn Benton, Dr. Judy Strathearn, Dr. Robert Hazan, Carlotta Walls LaNier, Lisa DeMorst Benton, Susan Weinstein
BOARD OF DIRECTORS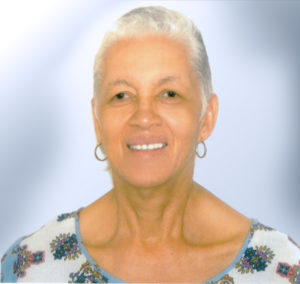 Jacquelyn Benton is the daughter of Byron and Christine Johnson, the couple whose legacy as educators, activists, and community leaders inspired the creation of Johnson Legacy, Inc.  A retired professor in the Department of Africana Studies at Metropolitan State University of Denver, she now employs her multi-level teaching experience, along with her travels to Africa, South America, Europe, and the sea islands of South Carolina and Georgia, to enrich the programming of Johnson Legacy, Inc.  Her interest in the sea island history and culture of Gullah/Geechee people were the impetus for JLI's focus on Gullah Studies and inspired her to lead several group trips to South  Carolina, Georgia, and Florida.  She also initiated the 2007 Gullah Studies Institute and the 2012 "The Water Brought Us:  Passport to Africa in the Americas," both of which brought in Gullah/Geechee speakers and scholars to the Denver area.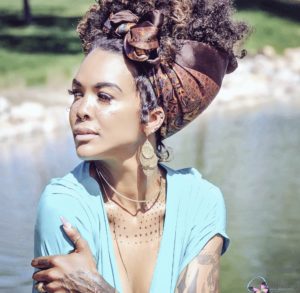 Dominique Christina Johnson is the younger  granddaughter of Byron and Christine Johnson and serves as Vice President of JLI.  She is an award-winning writer, performer, activist, and educator, who holds five national poetry slam titles.  These include Women of the World Slam Championships in 2014 and 2012 and the National Poetry Slam Champion in 2011.  Presently an actor/writer for the HBO series High Maintenance Season 2, she also does branding for Under Armour's #UnlikeAny campaign.  Dominique Christina has performed and conducted workshops for schools, organizations, and conferences across the country and was invited to China to perform her poetry in Chengdu.  She also was an ongoing lecturer/performer at the Johnson Lecture Series, as well as a Gullah Studies event.  She has authored three publications: The Bones, The Breaking, The Balm: A Colored Girl's Hymnal (Penmanship Books); They Are All Me (Swimming with Elephants Publications), and This is Woman's Work (Sounds True Publications).  Her fourth manuscript, Anarcha Speaks, won the National Poetry Series 2017 Competition and will be published Fall 2018 by Beacon Press.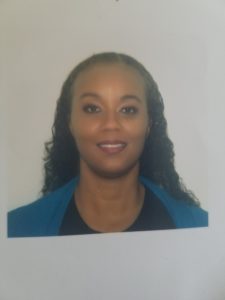 Lisa DeMorst Benton is the older granddaughter of  Byron and Christine Johnson and serves as Secretary/Treasurer of JLI. She has worked at TIAA, a well-known financial service provider, since 1995, where she has counseled individuals on a broad range of financial planning issues.  Her current position as Transition Manager utilizes her degree in Business Administration, as well as her strong written and verbal communication skills.  She has employed these same skills in JLI's fundraising activities.  A constant presence at the Johnson Lecture Series, she was a participant at the 2007 Gullah Studies Institute and "The Water Brought Us: Passport to Africa in the Americas," and she also traveled to South Carolina, Georgia, and Florida for Gullah/Geechee Trips in 2008 and 2013.  Her outside interests include reading and  finding new labyrinths for walking meditations. She will continue to utilize her communication skills to acquire grants for JLI.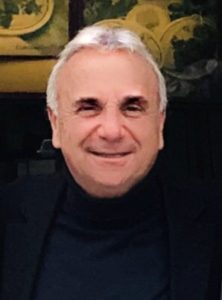 Robert Hazan is a native of Istanbul, Turkey.  He completed his undergraduate degree in economics and business administration at the University of Grenoble, France.  He received his Masters and Doctorate degrees from the Korbel School of International Studies at the University of Denver.  In conjunction with his ongoing research and teaching on American Politics, Middle East Politics, and World Affairs, he has participated in scholarly activities in Albania, Canada, Costa Rica, Cuba, Germany, England, Hungary, Ireland, Israel, Morocco, Northern Ireland, Palestine, Scotland, and Turkey.  He was a guest lecturer for Johnson Lecture Series on an ongoing basis and a constant attendee.  He is currently Chair of the Department of Political Science at Metropolitan State University of Denver and has been a board member of Johnson Legacy, Inc., for over ten years.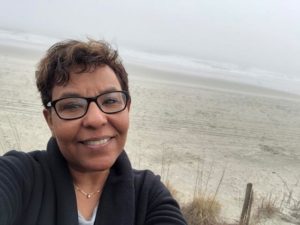 Judith Strathearn is an instructor at the Metropolitan State University of Denver in the Africana Studies Department and the University of Colorado at Boulder.  She earned her PhD from the University of Colorado at Boulder where her dissertation Ooman's Wuk: Gullah Womanism in the Creative Works of African American Women investigates Gullah history and culture as a usable past for modern African American female artists.  As a board member of Johnson Legacy Inc. since 2005, Dr. Strathearn has worked on many projects including serving as marketing and event coordinator for "The Water Brought Us: Passport to Africa in America."  She was a traveler on JLI's inaugural Gullah/Geechee Trip in 2005, which went to Charleston, Hunting Island, and St. Helena Island in South Carolina.  She also went on the 2009 and 2013 Trips, which included going to sites along the Gullah/Geechee Heritage Corridor in Georgia and Florida respectively.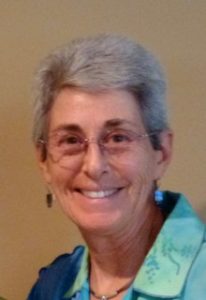 Susan "Sue" Weinstein was born and raised in Nashville, TN.  She moved to Denver, CO in 1971, after living for three years in Boston, MA and three years in New York City.  She followed a dual career –  with over twenty years in Law Librarianship followed by over ten years in Social Work, primarily in Child Welfare.  Now retired, she enjoys volunteering, gardening, reading, photography and travel.  Sue became involved with JLI after attending the Johnson Lecture Series at the Park Hill United Methodist Church. There she became particularly interested in the Gullah/Geechee history, culture and traditions, the overall theme of a displaced people maintaining their culture and traditions resonating particularly strongly. Sue participated in the Gullah Studies Institute in 2007 (The Water Brought Us: Gullah History and Culture) as well as the Second Gullah Studies Institute in 2012 (The Water Brought Us: Passport to Africa in America).  She also joined JLI on three Gullah/Geechee trips: in 2007 to Savannah, GA and St. Helena Island's Heritage Days Festival; in 2008 to Charleston, SC; and in 2009 to  Savannah, GA and the Sea Islands of St. Simons, Sapelo and Harris Neck.  Many of the Gullah/Geechee images on this website are Sue's photographs.  She joined the JLI Board in 2014.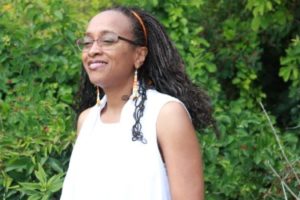 Rachel Elizabeth Harding is a poet, historian and scholar of religions of the Afro-Atlantic diaspora.  Associate Professor of Indigenous Spiritual Traditions in the Ethnic Studies department of the University of Colorado Denver, Dr. Harding writes about the conjunction of religion, creativity and social justice in the experience of communities of African descent in the U.S. and Brazil.  She is author of two books:  A Refuge in Thunder, a history of the Afro-Brazilian religion, Candomble; and more recently, Remnants: A Memoir of Spirit, Activism and Mothering.co-written with her mother, Rosemarie Freeney Harding, on the role of compassion and mysticism in African American social justice organizing.  Rachel is an ebomi (ritual elder) in the Terreiro do Cobre Candomble community in Salvador, Bahia, Brazil.  She also co-directs the Veterans of Hope Project– an interdisciplinary initiative on religion, grassroots democracy and healing, that was founded by her parents, Vincent and Rosemarie Freeney Harding. (www.veteransofhope.org)  During the 2018 calendar year, Rachel is the Sterling Brown Distinguished Visiting Professor in Africana Studies at Williams College in Massachusetts.
ADVISORY COUNCIL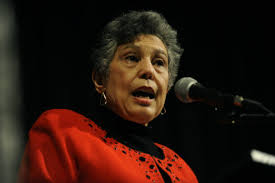 Carlotta Walls LaNier is the niece of Byron and Christine Johnson, and she was the youngest of the nine students who integrated Little Rock's Central High School in 1957.  She was able to graduate from Central, becoming the first African American female to do so.  At age twenty, she came to Denver and lived with the Johnson's for a year, after which her family also moved to Denver.  Her numerous awards include the Congressional Medal of Honor, the nation's highest civilian award, which was presented to her and the other eight students by President William Jefferson Clinton in 1999.  Bronze statues of the nine were erected on the grounds of the Arkansas State Capitol in 2005, the same year that she joined JLI's first Gullah Trip on St. Helena Island in South Carolina.  Carlotta was a guest lecturer at the first Johnson Lecture Series in 1999 and a return speaker in 2010, the year after publication of her book, A Mighty Long Way:  My Journey to Justice at Little Rock Central High School (One World Publications). The sixtieth anniversary of that journey was celebrated in September 2017, and she is also past president of the Little Rock Nine Foundation.